About Us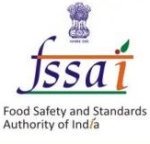 Hygen Agro is a Bhatinda, Punjab (India) based company. The organization has gained appreciation among the clients owing to its efficiency and ability of providing the best products on time.

Passion For Winning : We are determined to be the best at what we do. We always learn from the market leaders and strive to achieve unparallel success in the industry.

People Development : We believe that people are the most important asset of our organization and we create a healthy work environment and encourage awards and recognition.

Team Work
We work together on the principle of mutual trust & transparency in a foundry less organization. We intellectually hone in advocating proposals, including recognizing risks in order to collective achieve newer heights of success.

Integrity : Reaching at top is easy but staying there is difficult. We believe integrity is must for this.